Our offerings are constantly changing, rotating, and evolving. Below you'll find our current lineup of craft beers, all brewed on site in our Franklinton Brewery. Join us in the Beer Garden to give them a taste, or hop down to the bottom of the page to order for delivery or carryout!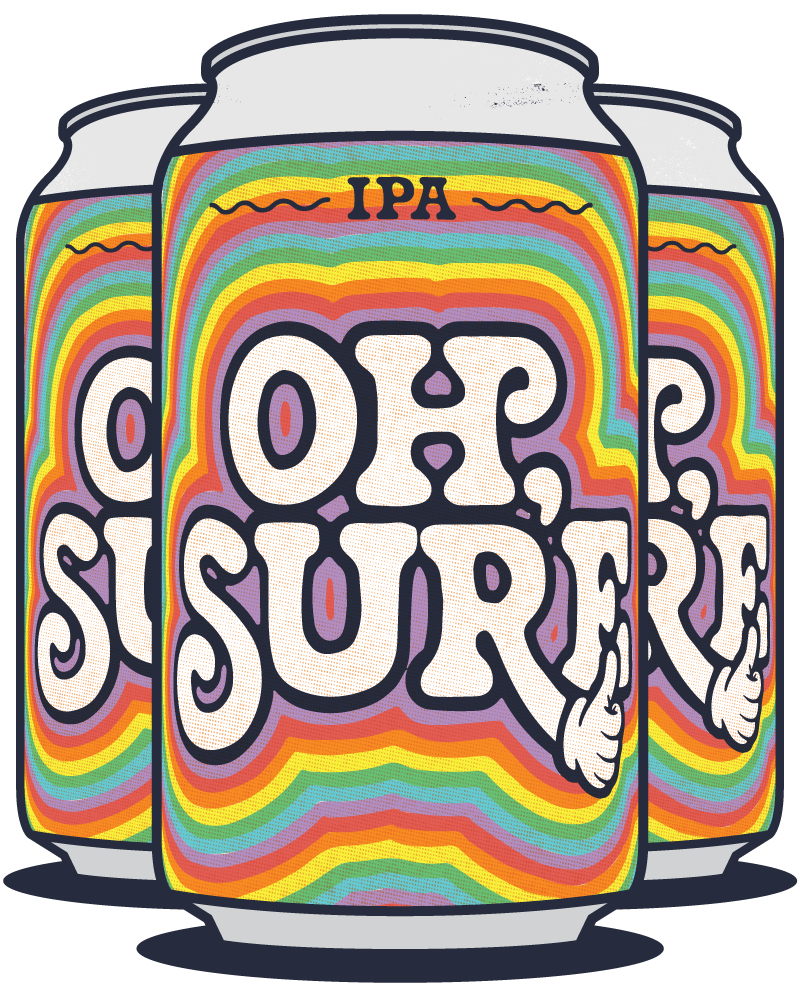 OH, SURE IPA
STYLE: IPA
ABV: 6.4%  IBU: 37
Mango, Tangerine, Resin, Candy
This can-do IPA keeps things positive with a healthy dose of Eureka, Comet, Simcoe, and Cashmere hops for a very balanced Tangerine, Mango, and Hard Candy vibe. Oh, sure.
Our brew team has cooked up six extra-special limited releases in anticipation of our sixth Anniversary. These brews will only be available in the variety six pack. Individual beers will be available to order in an extremely limited amount at our Sixth Anniversary Celebration on Saturday, 10/17.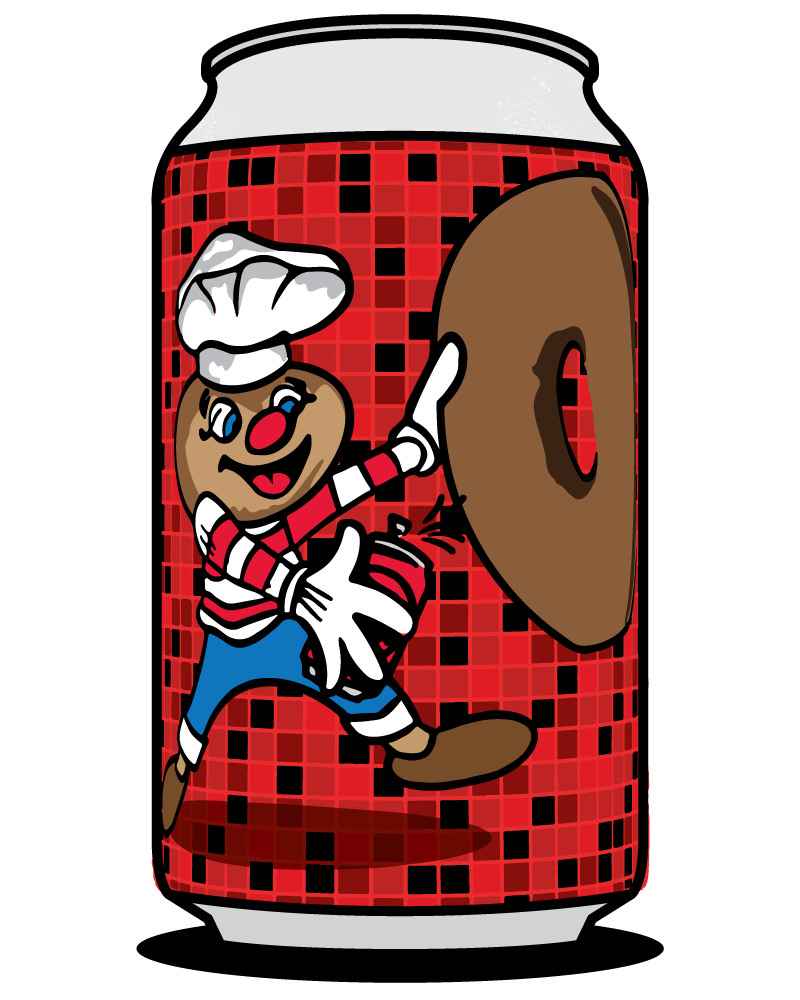 01/06
Open Always
Peanut Butter Chocolate Coffee Brown Ale
Contains Peanuts and Cacao Nibs
02/06
Mr. stacks
Blueberry Maple Porter
03/06
Get There Fast
Key Lime Milkshake IPA
Contains Lactose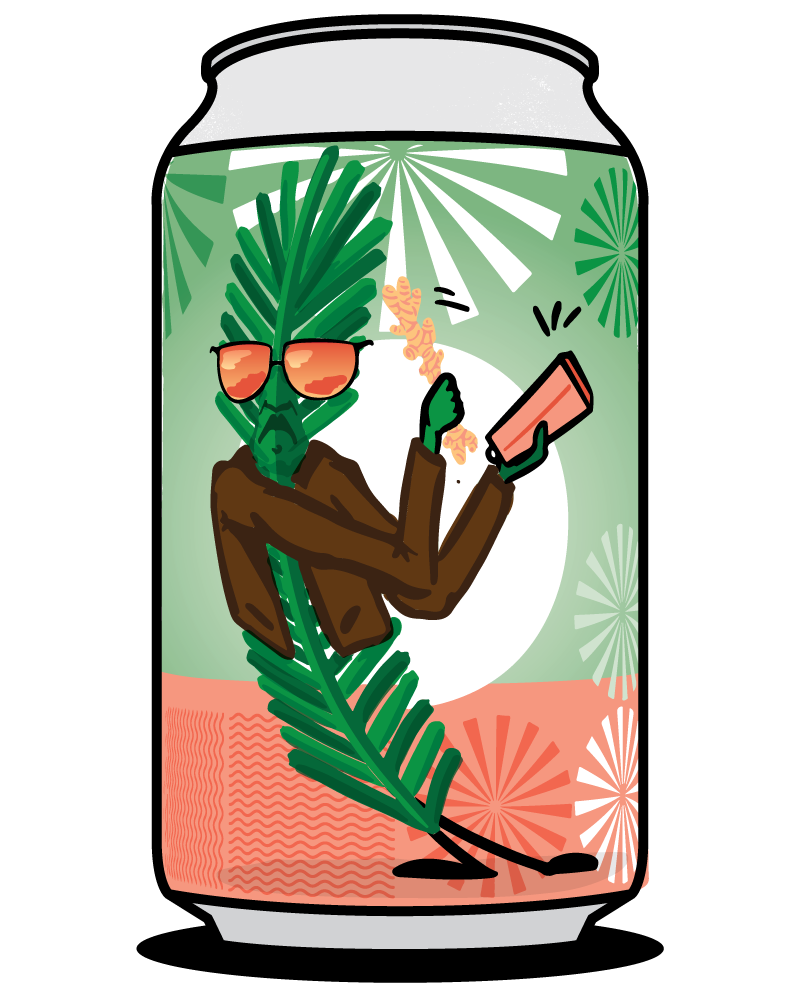 04/06
Spruce Dickinson
Sour Ale with Spruce Tips, Ginger, and Coriander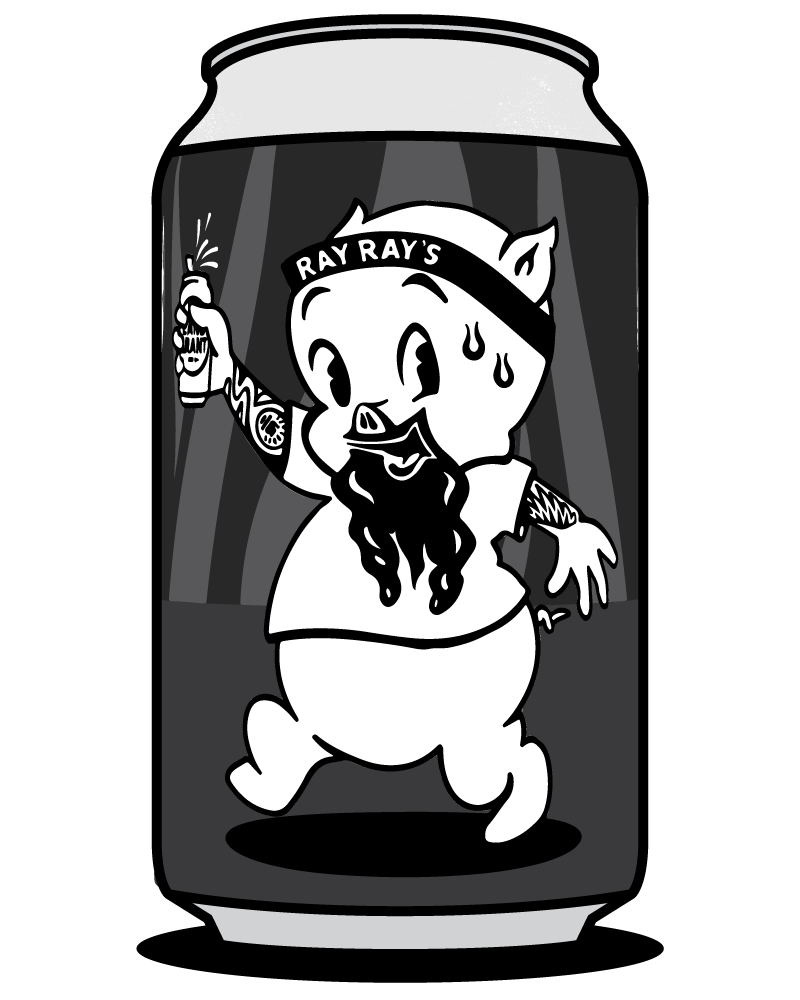 05/06
Meat Sweats
Smoked Lager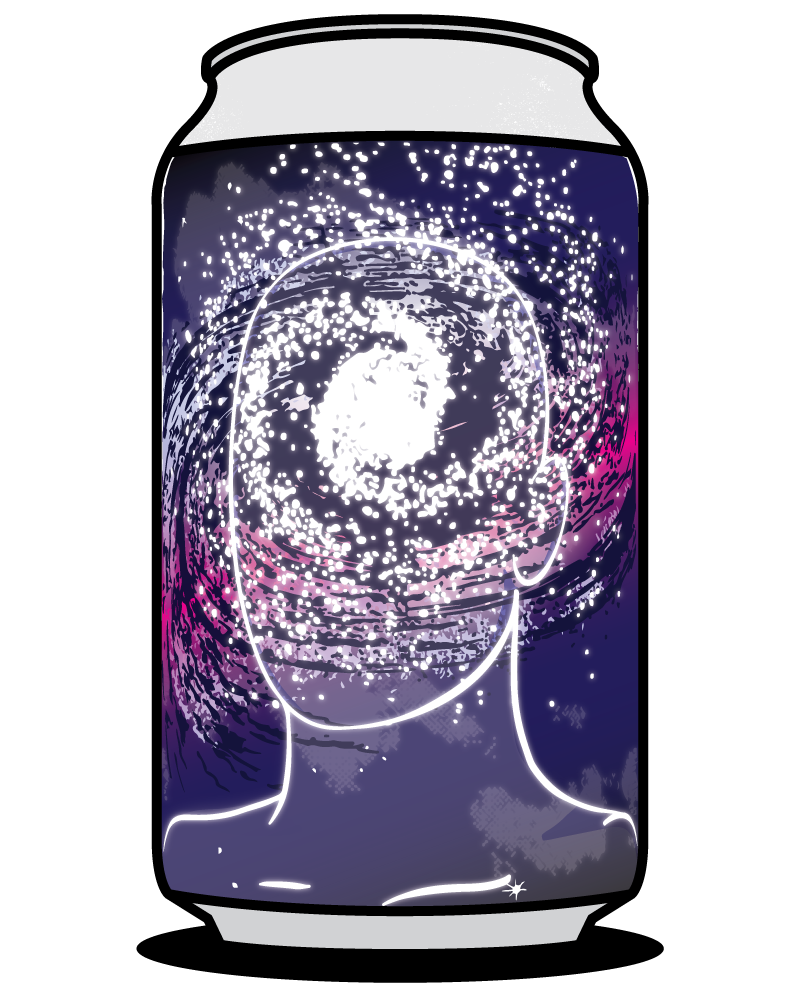 06/06
Galaxy Brain
Double Dry-Hopped Double IPA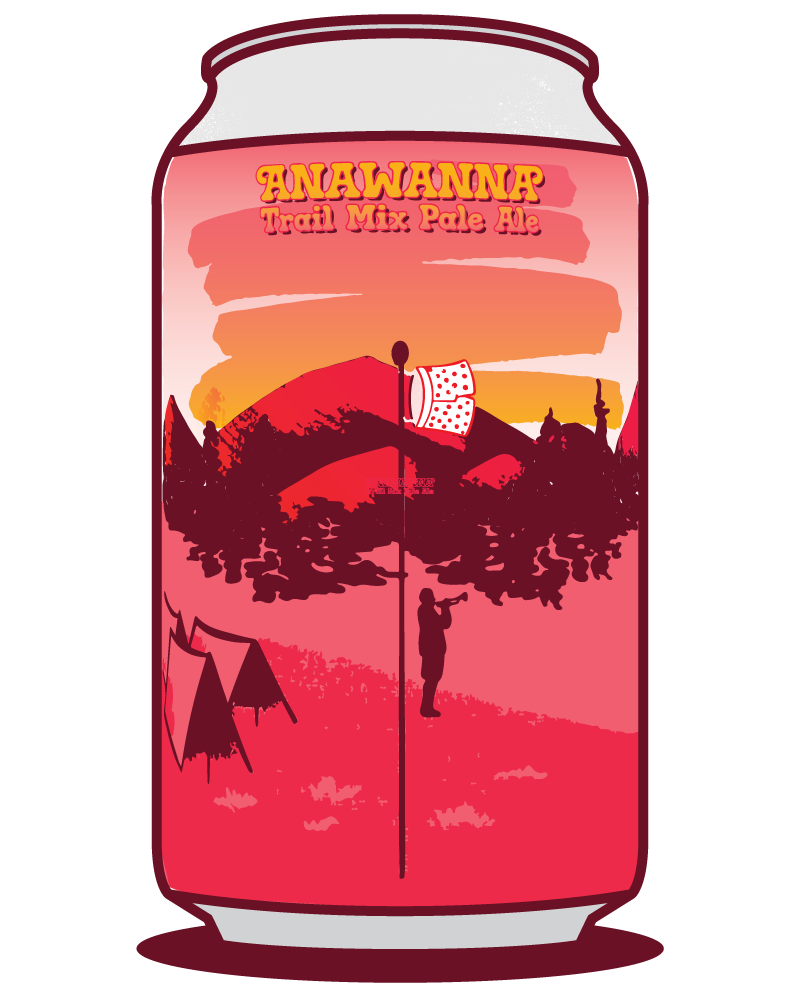 Anawanna
STYLE: Trail Mix Pale Ale with Cranberry and Almond
ABV: 5.2%  IBU: 25
Nutty, Fruity, Cranberry, Almond
Rise and Shine! This camp-approved pale ale is brewed with dried cranberries and almonds creating a beer that's perfect for the summit or the camp fire. Once you have one you'll never want to part. Get it right or pay the price.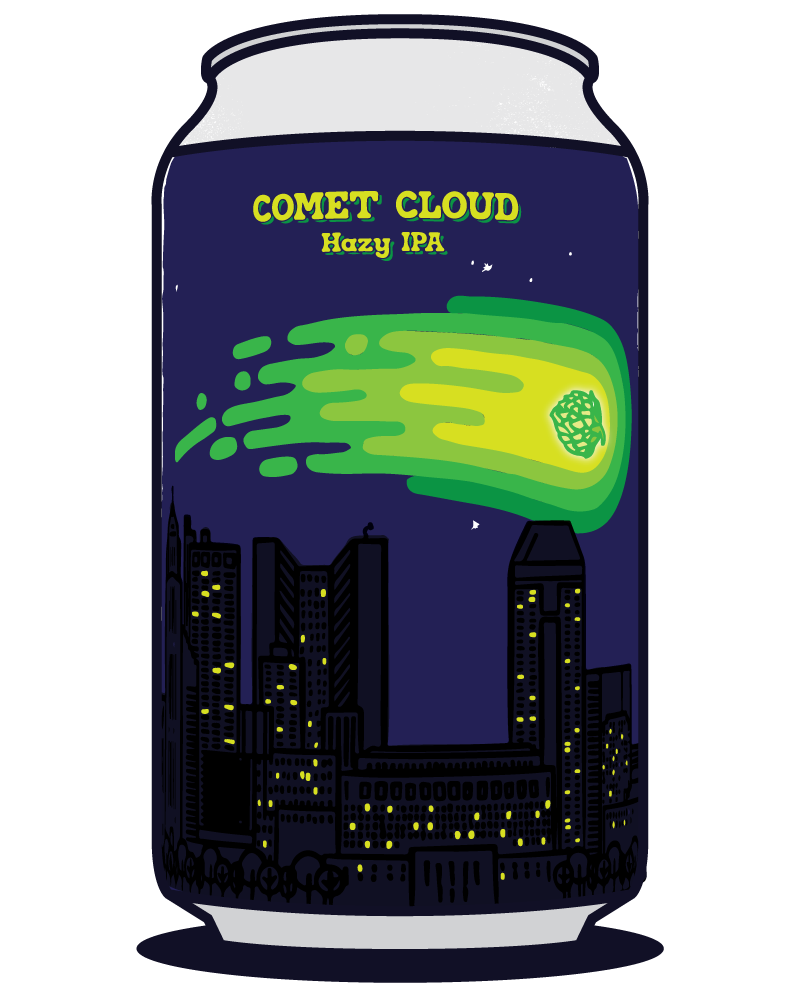 Comet Cloud
STYLE: Hazy IPA
ABV: 6.6%  IBU: 39
Hazy,Dank, Citrus, Candy
A once in a lifetime cosmic hop fly by. This low-bitterness Hazy IPA brings a luminous cloud of candied-citrus-packed Comet hops to our corner of the universe, leaving a trail of resinous elderberry and lemon grass across the night sky. Catch this one before it's gone.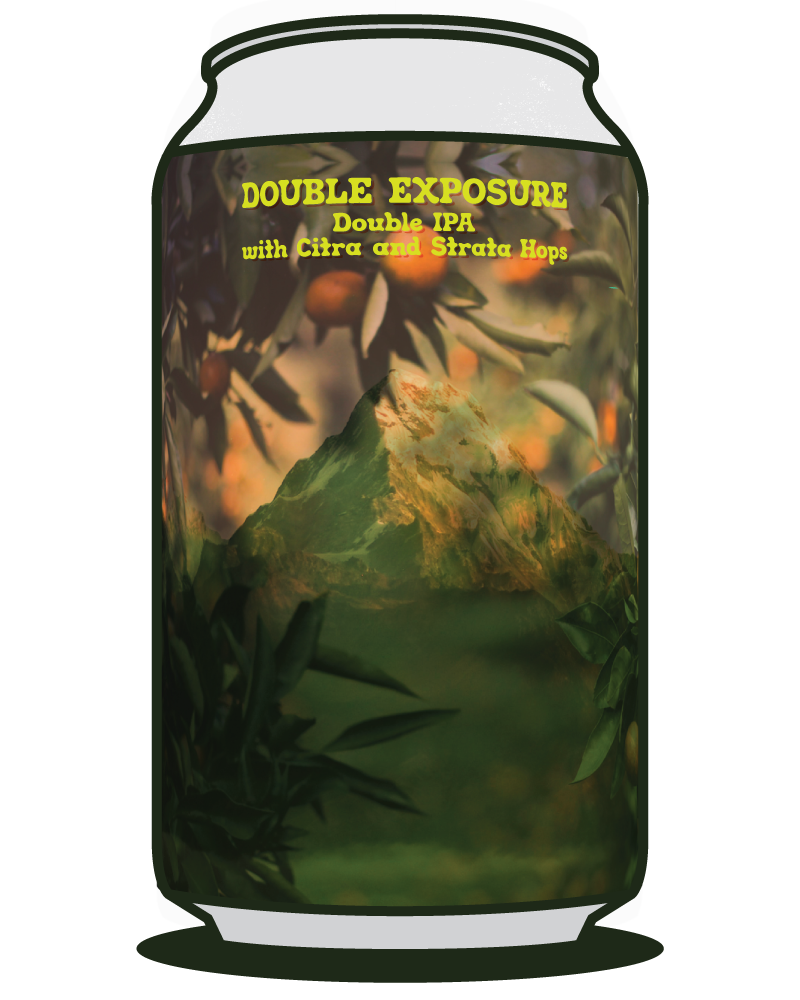 Double Exposure
STYLE: Double IPA with Citra and Strata Hops
ABV: 8.8%  IBU: 25
Strawberry, Grapefruit, Tropical, Dank
No need to adjust your screen, this Double IPA blends the grapefruit-grove citrus of Citra hops with the passion fruit and strawberry-forward mountain of flavor packed into the Strata hop. Two separate views combined for one spectacular vista.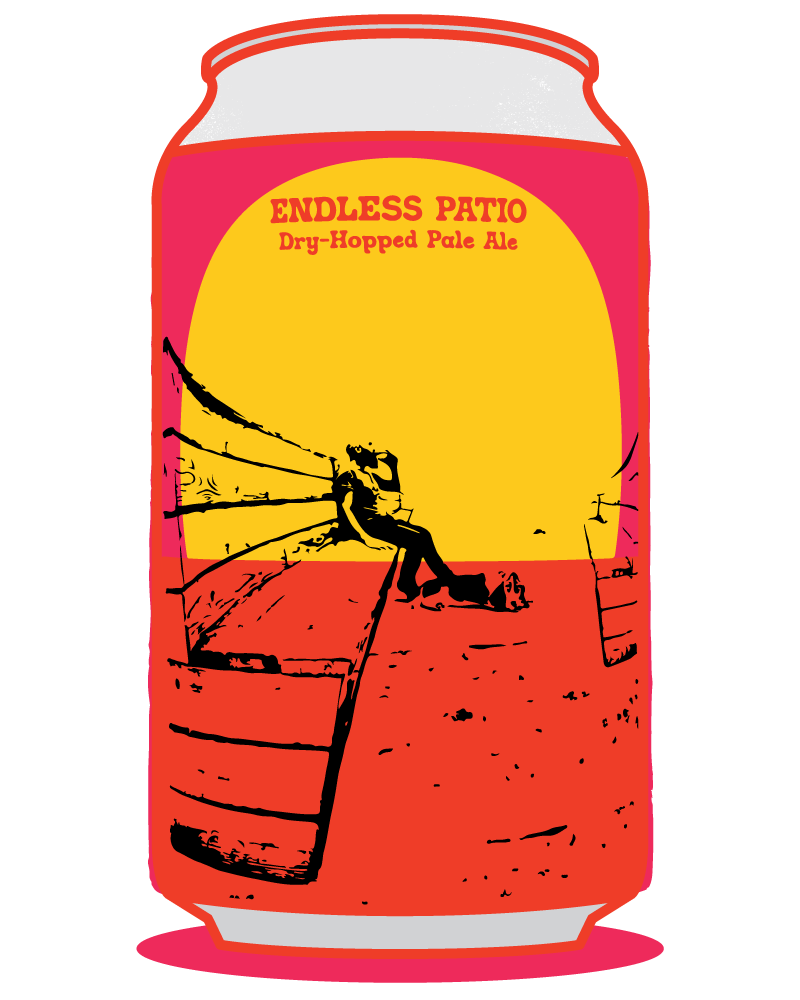 Endless Patio
STYLE: Dry-Hopped Pale Ale
ABV: 4.0%  IBU: 47
Resinous, West Coast, Fruit Punch, Citrus Peel
Your unending quest for endless summer bliss has found you, in this moment. You kick your feet up, feel the warm sun on your face, and allow the citrus, tropical fruit, and resin aromatics to wash over you. Brewed with CTZ, Idaho 7, and Comet hops, this flavorful—but lightweight—pale ale will keep you chasing Nirvana, long after the sun has set.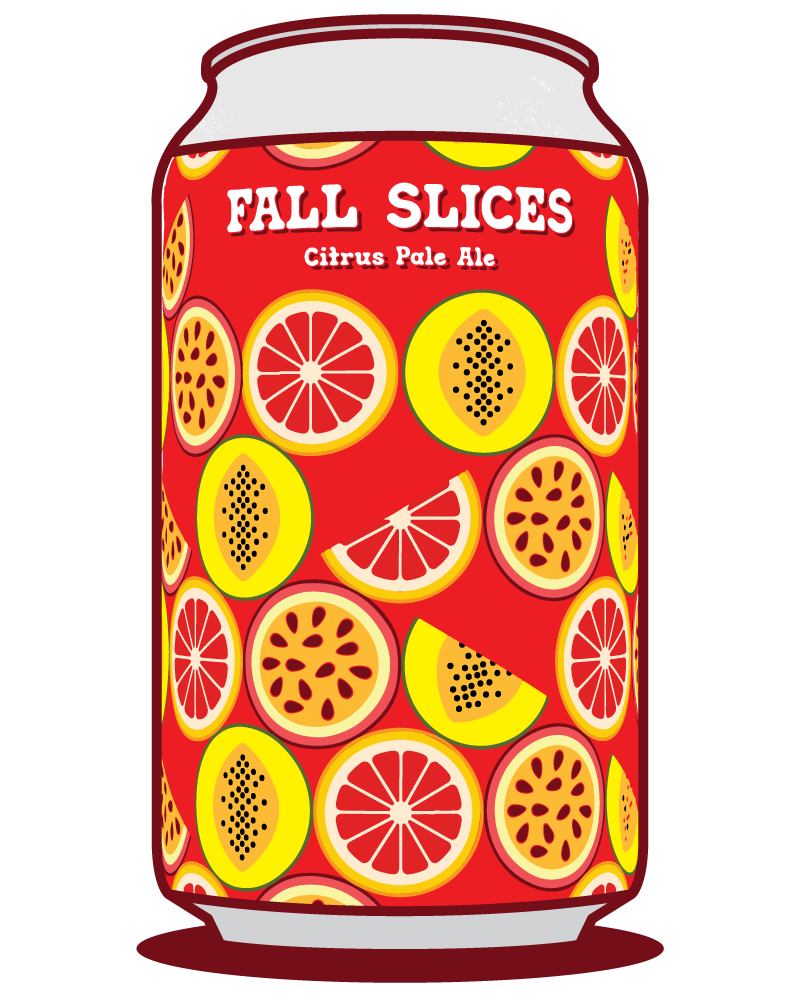 FALL SLICES
STYLE: Citrus Pale Ale
ABV: 5.9%  IBU: 36
Grapefruit, Passionfruit, Papaya, Hazy
A super juicy pale ale that packs a farmers' market worth of seasonal fruit flavor in a portable 12oz package. Grapefruit, papaya, and passionfruit are all here, manifested strictly through the generous addition of Mosaic, Centennial, Loral, and Bravo hops.
FRESH
STYLE: Wet Hop IPA
ABV: 7.0%  IBU: 30
Melon, Pineapple, Pine, Juicy
We sent our van up north, loaded it up with just-picked whole-cone Michigan Chinook hops, and turned right around to deliver them directly to our kettle within 24 hours of harvest. The result is an ultra-fresh tasting pale ale that turns the volume all the way up on Chinook's grapefruit and mountain pine notes. So, so fresh.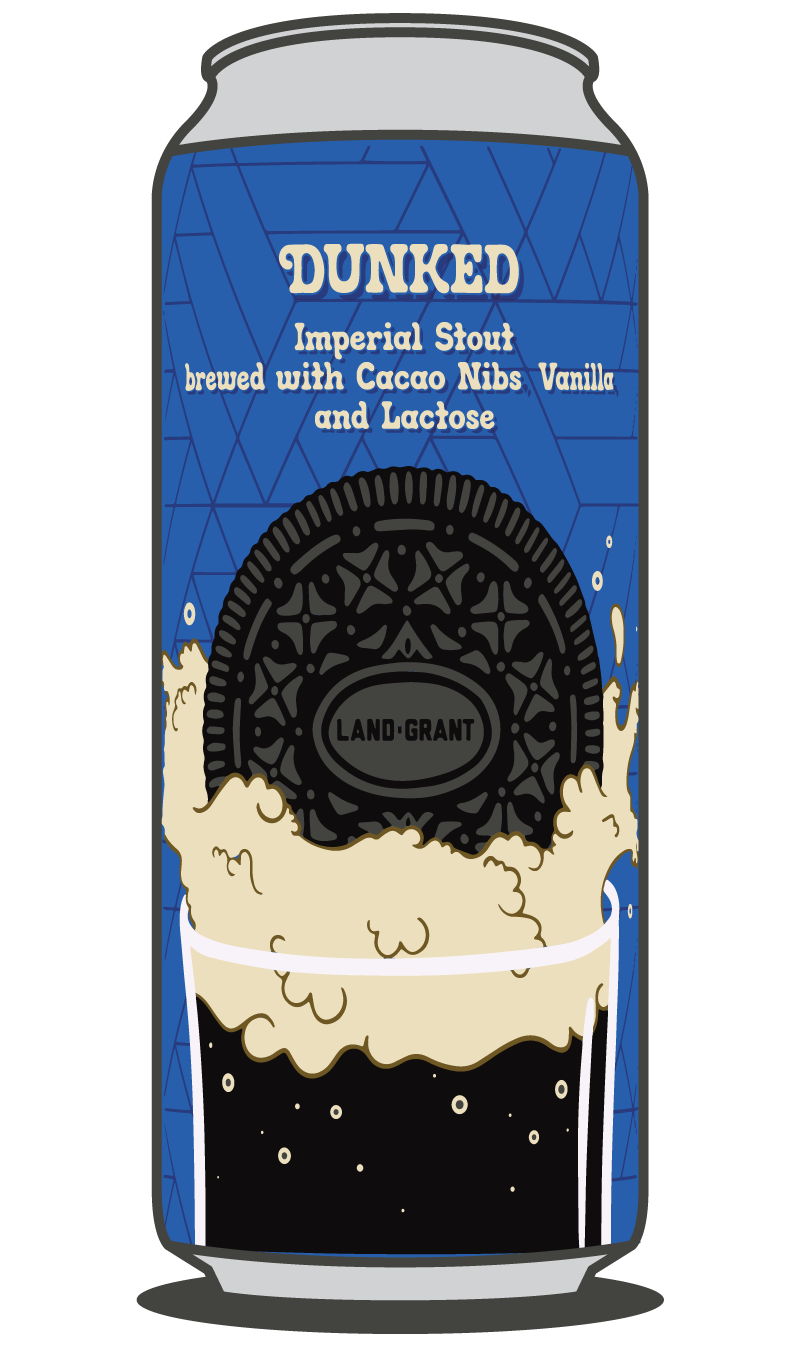 Dunked
STYLE: Imperial Stout with Cacao Nibs, Vanilla, and Lactose
ABV: 10.0%  IBU: 40
Chocolate, Vanilla, Cookie, Stout
Twist off the top of this rich, strong stout. It features a deep black complexion, and a strong and creamy Chocolate and Vanilla profile. It makes for the perfect, indulgent dessert. Pair it with a cookie, a scoop of ice cream, or enjoy it all on its own.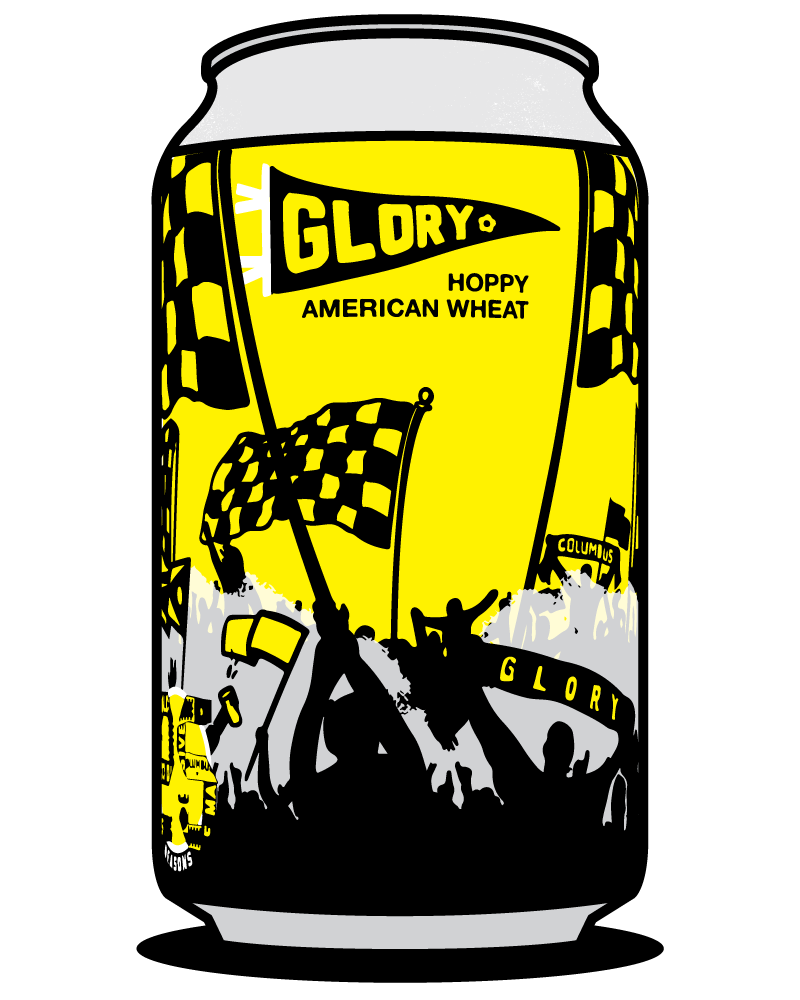 Glory
STYLE: Hoppy American Wheat
ABV: 5.4%  IBU: 24
Brewed with Club and City in mind, Glory is an American Wheat Ale with Citra hops. Its final recipe was culled from two experimental taproom tastings with the passionate supporters of Columbus Crew SC. They chose this bright, hoppy, and refreshing wheat ale as their beer.
LONELY HOPS CLUB: EL DORADO
STYLE: Single Hop Pale Ale
ABV: 5.8%  IBU: 43
Lemon, Orange, Peach, Candy
Let us introduce to you…the Lonely Hops Club: It's an exclusive outfit with room for just one, and this time around that solo act is El Dorado. We picked the absolute best El Dorado hops available, and put them up on stage, all alone, to take their moment in the spotlight. Big bright tropical fruit, watermelon, and peach sing out-loud. It's a wall of sound, but it's coming from that one single hop.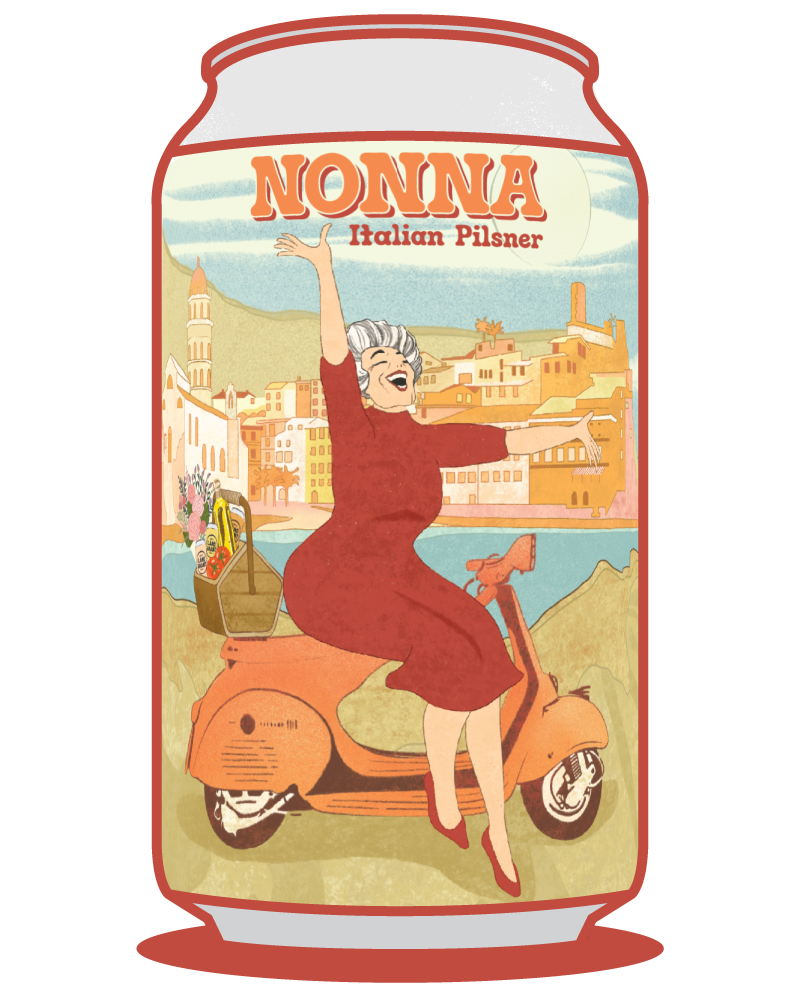 Nonna
STYLE: Italian Pilsner
ABV: 4.8%  IBU: 35
Bready, Spicy, Lemon, Floral
Abbondanza! This Italian style pilsner will whisk you away on the back of a vespa and deliver you to a hillside veranda with a Mediterranean view and welcoming company. A crisp flavorful beer that's tasty on its own or with a full spread of Grandma's ancient family recipes. Dry hopped with Saphir, Perle, ad Tettnang hops for an extra punch of citrus aroma. Cin Cin!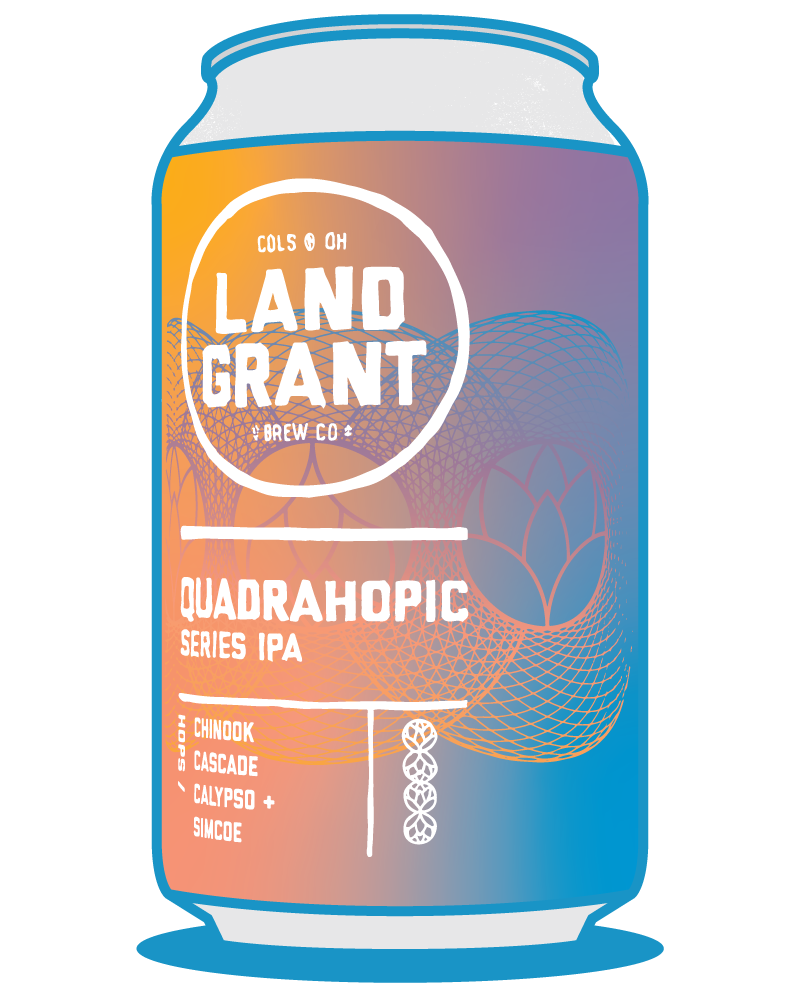 Quadrahopic v.204
STYLE: IPA
ABV: 6.7%  IBU: 36
Grapefruit, Passion Fruit, Orchard Fruit, Pine
In your hands is an immersive Lupular experience of the senses. Four hop varietals —Chinook, Cascade, Calypso, and Simcoe— harmonize in perfect balance, building toward a hoppy crescendo of Grapefruit, passion fruit, ANd orchard fruits.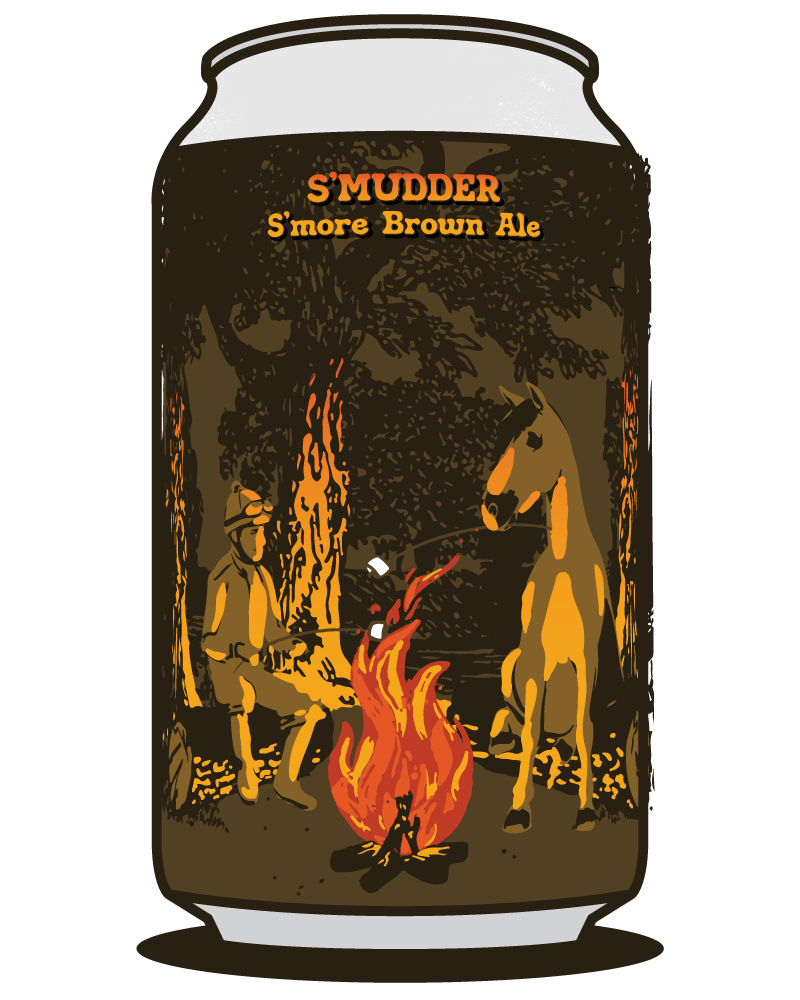 S'Mudder
STYLE: S'More Brown Ale with Cacao Nibs, Graham Crackers and Vanilla Bean
ABV: 7.2%  IBU: 21
Rich, Choclatey, Smooth
Our Son of a Mudder Brown Ale rides hard no-matter the conditions, and deserves a sweet upgrade from time to time. Dry-off and warm-up by the fire with this classic campsite treat. This rich and roasty brown ale is brewed with chocolate, graham crackers, and vanilla to leave you asking for S'more.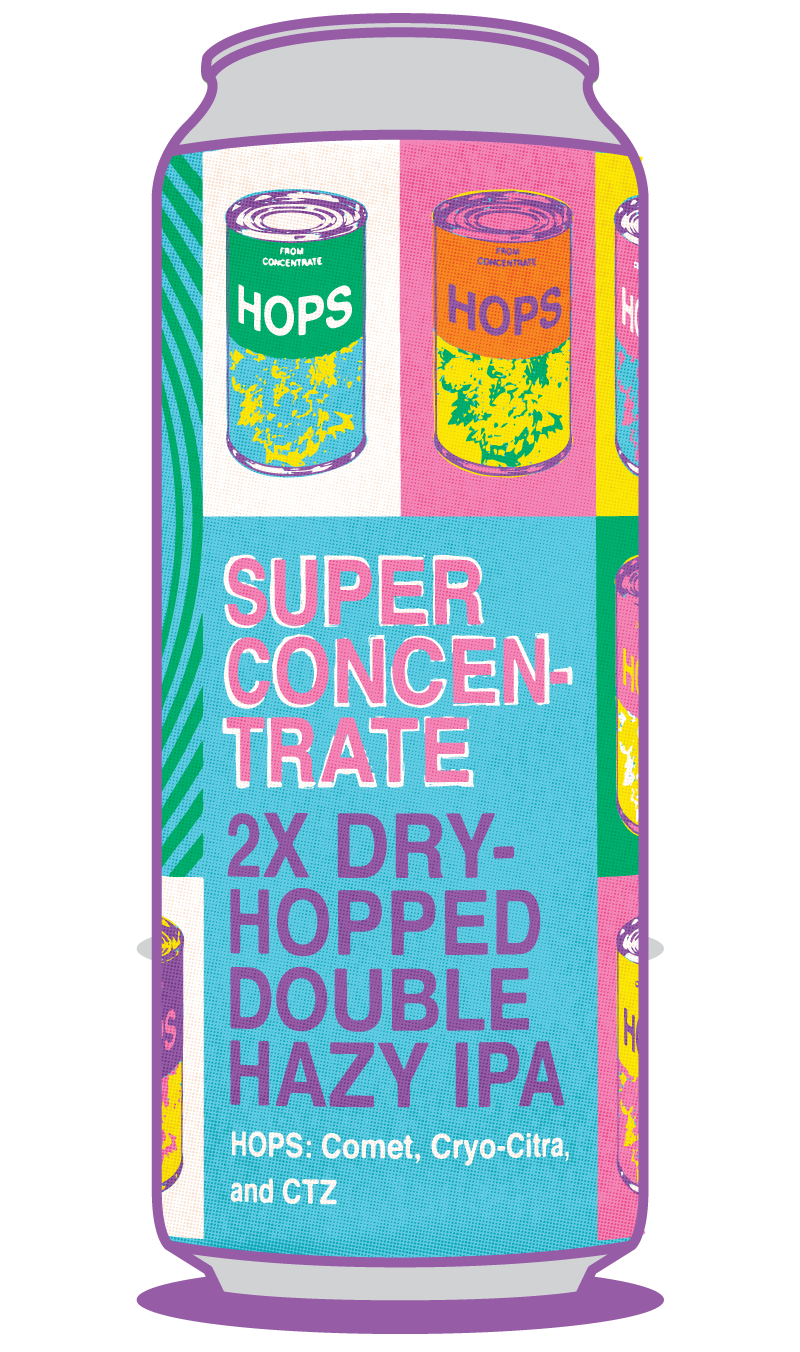 Super Concentrate
STYLE: Double Dry-Hopped Hazy IPA
ABV: 8.0%  IBU: 38
Juicy, Hazy, Tropical, Citrus
A bonus release in our new quarterly Concentrate Hazy IPA series, brewed with both traditional and Cryo-Hops (concentrated lupulin from whole-leaf hops containing resins and aromatic oil) to deliver massive amounts of juicy, hoppy aroma and hop flavor. This beer gets a super-charged hoppy boost from a double dry-hop of Comet, CTZ, and  and Citra.
Sweater Vibes
STYLE: Apple Cinnamon English Ale
ABV: 5.5%  IBU: 5
Apple, Cinnamon, Oat, Ale
This ESB style English Ale felt a familiar crispness in the air and has gone down to the basement to pull out its box of proverbial sweaters in the form of an Autumnal dose of Apple and Cinnamon. Malted oats provide a velvety smooth transition to the season, you need only provide the decorative gourds.
Our Experimental Series beers are works in progress, opportunities for our brewers to try out new techniques, ingredients, and styles. Let us know what you think!
Cran-Cherry Pale Ale
STYLE: Pale Ale with Cranberry and Cherry
ABV: 5.5%
This crimson hued Pale Ale features fresh cherry and cranberry, delivering a tart and sweet easy sipper.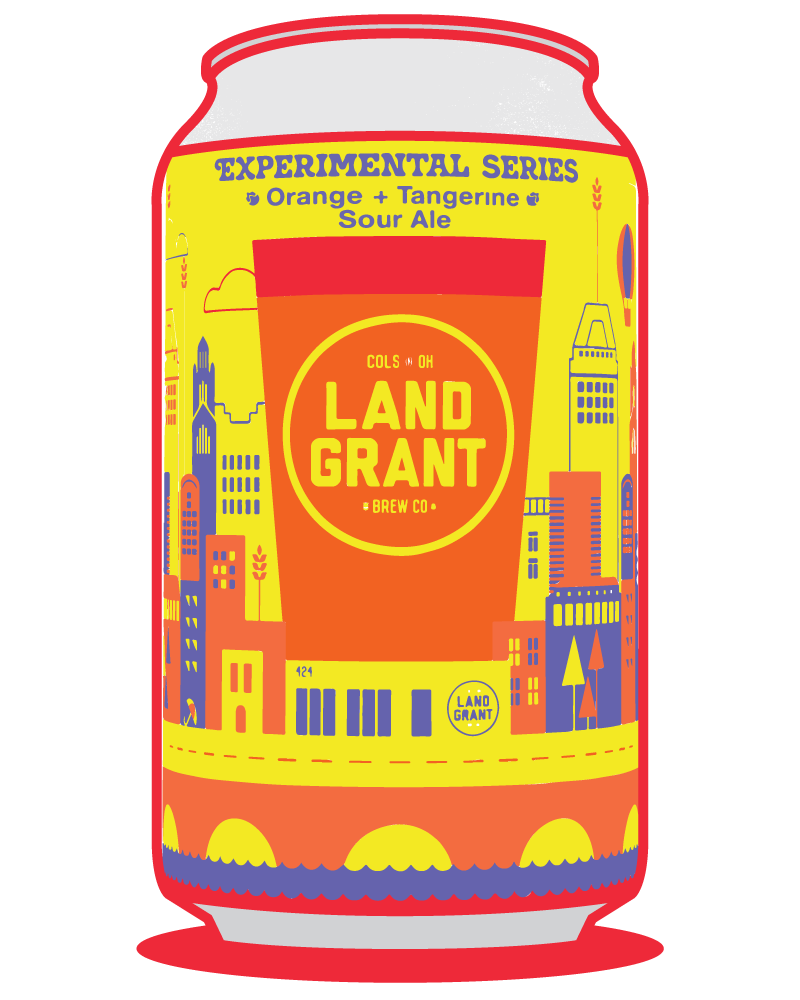 Orange + Tangerine Sour Ale
STYLE: Sour Ale with Orange and Tangerine
ABV: 4.3%
A refreshingly tart ale, featuring the citrus blast fresh orange and Tangerine.
Beer Delivery / Pick-Up
$10.00 – $20.00
Cheers, Columbus. We'll get through this together, with tasty beer in hand. Since our taproom will be closed for a bit, we're now offering direct delivery, taproom beer pickup, and delivery via UPS throughout Ohio! Review your options and place your order here.
DETAILS
Place your order at the bottom of this page, select "local delivery" as your shipping option. "Local Delivery" will not appear as an option if your zip code is out of our range. NOTE: Local Delivery will not appear until you enter your ZIP code on the CHECKOUT page. If it still does not appear as an option, your ZIP is out of our local delivery range.
For carry-out, please select "Pick Up at Brewery" as your shipping method.  You will be contacted when your order is ready.
Delivery is available Tuesday-Saturday. Select "local delivery" as your shipping option for home delivery.
Orders placed Monday through Friday will be delivered next day. Orders placed on Saturday, Sunday or Monday will be delivered Tuesday.
Local Delivery is available for the Columbus Area only. If your address is outside of our range, we will contact you, and your order will be refunded.
All delivery orders require a case (four six pack, $40) minimum.
All orders require a valid 21+ ID to be presented at delivery.
Please provide contact information for recipient. Beer can not be left at address without being received by someone with a valid 21+ ID. If purchasing for someone other than your self, please provide contact information for that person. If no one is home to receive beer, and contact cannot be made, beer will return to the brewery with driver.
For UPS delivery in Ohio, there is a flat rate charge of $20 per box, with up to 1 case of beer fitting in each box. We are unable to ship beer outside of Ohio at this time.
Merchandise, gift cards, and anything on our online store is also available for delivery. Just add them to your cart along with your beer order.
All gratuities go directly to our taproom staff who are unable to work at this time.
If you have any questions, please email cheers@landgrantbrewing.com and we'll gladly answer them.
Description
Beer Delivery available for Columbus only with a $40 minimum purchase. Beer is available for shipping via UPS throughout Ohio. We are unable to ship out of state at this time. All items are six packs of 12oz cans unless otherwise noted.
strong>NOTE: Local Delivery will not appear until you enter your ZIP code on the CHECKOUT page. If it still does not appear as an option, your ZIP is out of our local delivery range.
Additional information
| | |
| --- | --- |
| Weight | 600 lbs |
| Dimensions | 5.2 × 7.85 × 4.81 in |
| Style | Fall Mixed 6-Pack, Burst Citrus Pale Ale with Orange Blossom Honey, Experimental IPA 3.0, Experimental Fruit Ale with Blackcurrant and Blackberries, Experimental IPA, Experimental Citrus Pale Ale, Lawnraker Oktoberfest, Sour Hoppy Fun Time Dry-Hopped Sour, Pina Pants Double IPA, Experimental Trail Mix Pale Ale, Lemon Glow Citrus Pale Ale, Del Boca Vista Cream Ale with Coconut and Vanilla, Four Pillars Pale Ale, Strut IPA, Pool Party Pilsner, 1862 Ale Kolsch, Lemme Squeeze Past Ya Lager with Lime, Nonna Italian Pilsner, Long Distance High Five Honeysuckle Gose, Lonely Hops Club: El Dorado Single-Hop Pale Ale, Experimental Fruit Ale with Apple and Cinnamon, Experimental Vienna Lager with Coffee, Experimental Spiced Wheat with Orange, Wildberry Jamble, Anawanna Trail Mix Pale Ale, Smudder Smore Brown Ale, Experimental Winter Citrus Pale Ale, Stiff-Arm IPA, Fall Slices Citrus Pale Ale, Oh, Sure IPA, Double Exposure Double IPA, Experimental Four Hop Pale Ale, Comet Cloud Hazy IPA, Endless Patio Dry-Hopped Pale Ale, Experimental Cranberry and Cherry Pale Ale, Orange and Tangerine Sour Ale, Super Concentrate Double Dry-Hopped Hazy IPA, Quadrahopic v.204 IPA, Fresh Wet Hop IPA, 6th Anniversary Variety Six Pack, Glory Hoppy American Wheat, Dunked Imperial Stout w/ Cacao Nibs, Vanilla, and Lactose 4pk 16oz, Sweater Vibes Apple Cinnamon English Ale |